Personal Project - June 2014
Flapi Mas
During the winter of 2014 the Flappy Bird game went viral, at the time I was working as a freelance web developer and designer. That same summer I had some free time in my hands so I decided to venture in the world of mobile game development.
The Project
When I started this project I had never created a mobile game before and wanted to try building one. I had seen a few tutorials online and the Catalan independence process was on the news almost every day. A lot of Flappy Bird clones where appearing and I decided to create my own version.
I came up with the idea of building a little parody game and it felt like the perfect way to start learning Unity, the whole process of publishing a real app and unleashing the gamer I've always had inside.
I created all the visual assets, edited the sound effects, started coding and in just about a week I had the game ready to be uploaded to the Play Store.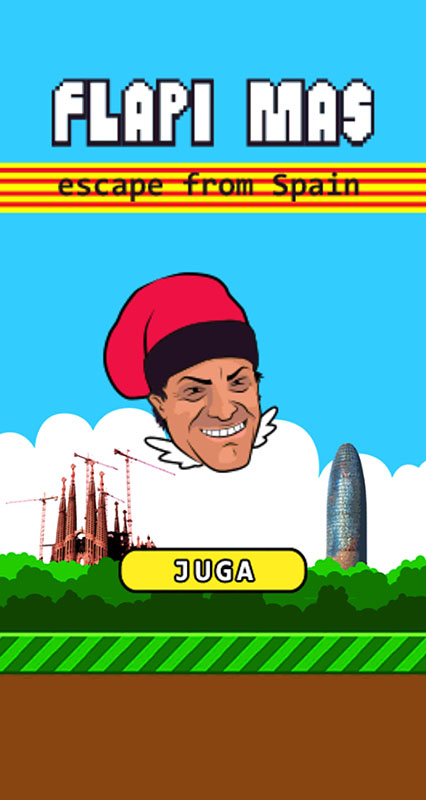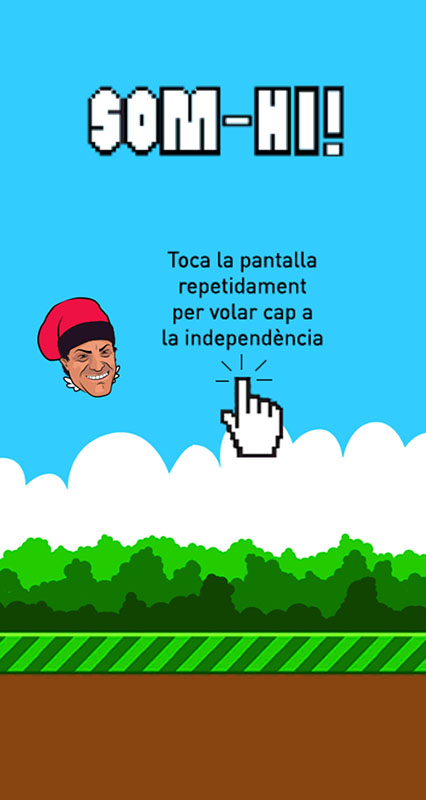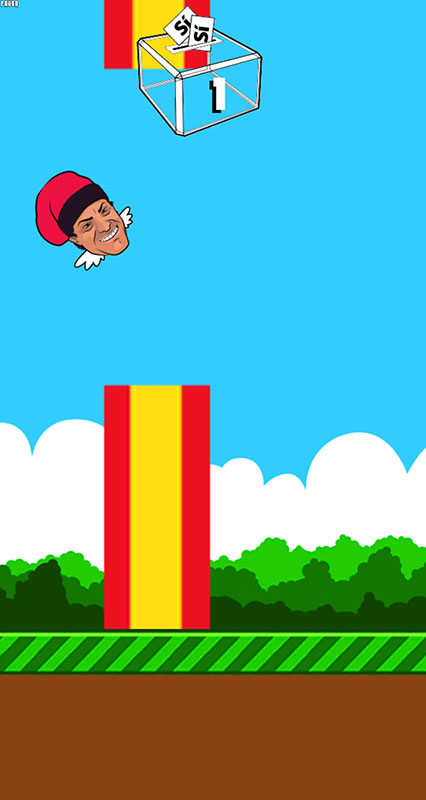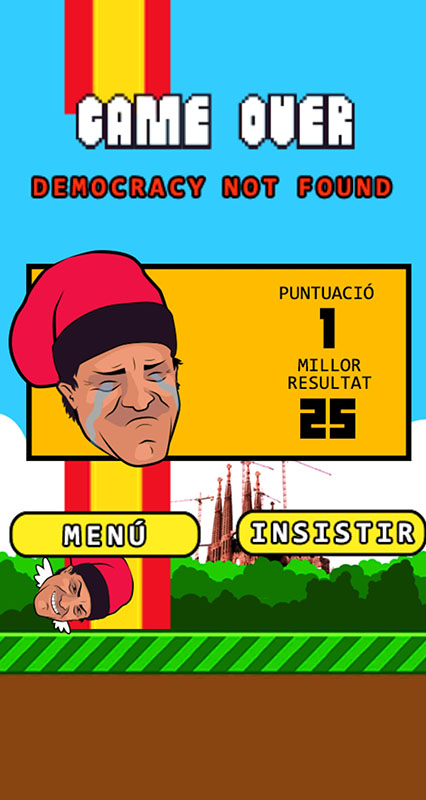 The result is basically another Flappy Bird clone where the protagonist is the former Catalan president Artur Mas trying to escape from Spain. An ironic view of the Catalan independence desires. As a curiosity, the game is pretty frustrating and never ends, similar to the Spanish political conflict.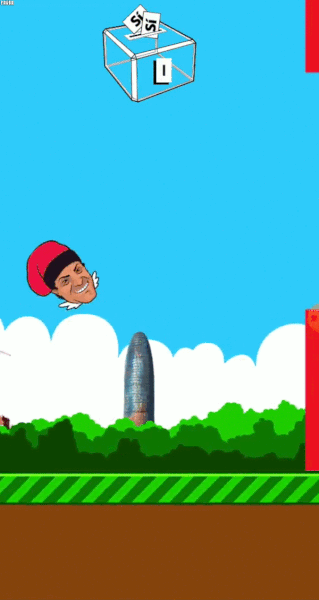 After publishing it I didn't work on any further development but the game was featured in a few Catalan news sites, radio and even local TV.
If you would like to check it out, and you have and Android phone, the game is still available on the Google Play Store, feel free to try it!

Conclusions & Learnings
Usually the best way to learn something is to get your hands dirty, and start a fun project that keeps you motivated. During my career, finding these little sparks of inspiration, that turn work into play, has always been a great way to grow, and I'm constantly looking for new ones!
Creating this little game was very fulfilling and even nowadays when I meet old friends from university or my hometown, they eventually bring it up and ask if they can still play it.
Liked this case study?
Send me a message
Made with ♥ in Barcelona
Adrià Compte Rossell - 2022